Still feeling overwhelmed about the future or finding a job? If the answer is YES, don't hesitate to apply for our first ever cross state/continent mentoring program – The One Program – be the ONE you want to be!!
The One Program invites 15+ selective professionals from different working backgrounds who represent top elites in their fields and have at least 15 to 25+ years in their profession. During this 5-month program, you will be able to forge close connections with these mentors and speakers on each step of your journey.
**What YOU will gain?**
Exceptional Network Connections: Our mentors are the top experts in their respective fields. The global connections you will gain is remarkable. Who knows! Maybe you will get a referral opportunity!
Growth in Self Value: Everyone has been through the self-doubt and anxiety associated with job searching. We hope our Individual Development Plan brings out the best of you and helps you learn more about yourself.
Ready to begin the journey towards your better self? Want to dive into the secrets/tips of job search? Apply today to join us!! Don't forget our deadline is March 11th, 2022!
To learn more about the us & the program, and
Registration
https://tjccc.org/mentor-program/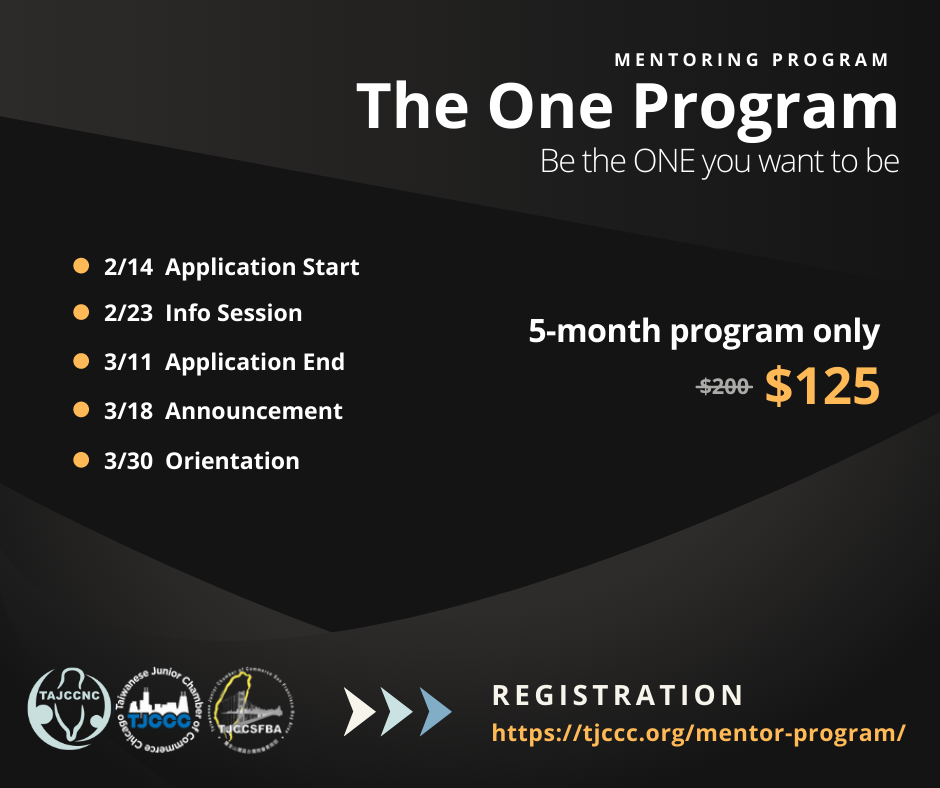 If you have any questions about the Program, please leave a comment below or send an email to
[email protected]